Baptism Postage Stamps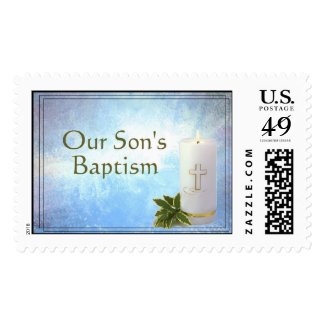 These blue baptism postage stamps feature a serenely burning white votive candle, with a cross, with "Our Son's Baptism" against a brushed, painted blue and white background.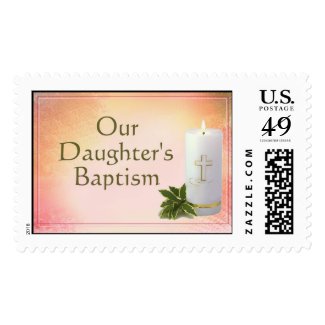 "Our Daughter's Baptism": This beautiful peach, pink and cream baptismal postage is perfect for announcing your baby girl's baptism! A white votive candle with a golden cross is perfect for Catholic baptisms.
Baby Postage
Baby Shower
Announcements & More
What Our Clients Say
"Wow, I am so impressed! That was so quick, and the stamps look great!"
Amanda, MA (read more)
Request a Custom Design
We'll make it - just for you!