Baby Shower Postage, for a Girl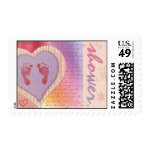 Hosting a baby shower?
Give your baby shower and new baby announcement envelopes some POP with these adorable baby themed postage stamps.
Any design can be customized with mom or baby's name - just let us know. Links open in new window where you can personalize your postage and purchase.
Baby Shower Invitations & Matching Postage Stamps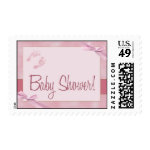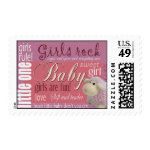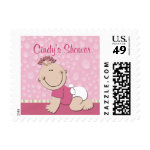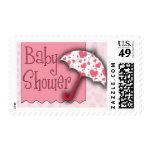 Cute Chick!
A cute yellow chick tweets on a green background with swirls, hearts and a pink box in this postcard baby shower invitation. Personalize the details on the back to make it custom.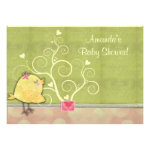 Baby Shower Postage ... for a girl!
Baby Postage
Baby Shower
Announcements & More
What Our Clients Say
"I really like your work! The flowers give it that "custom" touch, while tying really well into the card."
Angie, CA (read more)
Request a Custom Design
We'll make it - just for you!