Happy First Birthday!
Personalized postage, buttons, stickers, onesies and more!
FREE Customization - add your baby's name on stamps, cards, buttons and magnets to make a special first birthday party.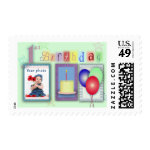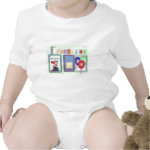 Personalize your own 1st birthday card with baby's photo. Add postage stamps - even a onesie with your birthday boy or girl's photo.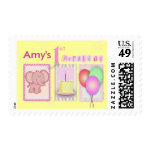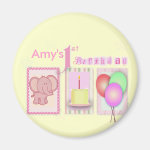 Pink elephant, birthday cake with one candle and party balloons. Add your baby girl's name to this card, postage stamp or refrigerator magnet.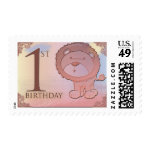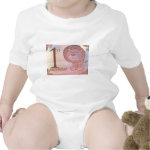 Friendly lion with a big number 1 - fun birthday design for your son or daughter. Postcard can easily be customized on the card or use for party favors. Of course, personalized postage is available. A lion onesie makes a great gift for the birthday girl or boy.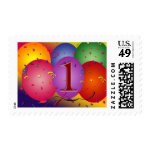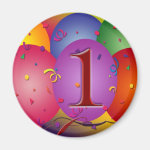 For a very first birthday, these colorful 1st birthday balloon postcards and postage stamps are perfect for invitations! Colorful balloons of all the colors of the rainbow, and swirling confetti fill the space. Magnets can be used as favors or mementos.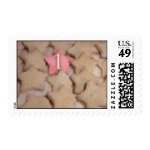 A #1 Sugar Cookie! This sweet postcard and stamp feature rows of star-shaped sugar cookies. One pink sugar cookie stands out from the rest, just like your sweet baby!
Shop other Brand Names for personalized postage
Birthday Postage
What Our Clients Say
"I just wanted to let you know that I received the postage and it looks great! Thank you so much!!"
Jodi, FL (read more)
Request a Custom Design
We'll make it - just for you!