FREE Wedding Blog Article!
Just copy, paste, edit and use for your own website or blog!
Custom Wedding Postage - A special touch for your wedding invites!
You may have already seen one show up in your mailbox. If not, you will soon. Personalized wedding stamps add the "wow" factor - and brides across the country are taking notice.
Since the Post Office allowed customized stamps, thousands of brides across the country have stamped their invitations with their own personal touch.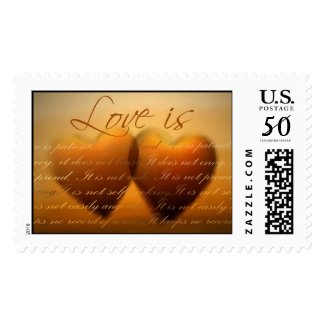 Create your own or choose a pre-designed stamp from thousands on the web.
When choosing a custom stamp, you'll pay a bit more. A sheet of 20 1st class 46 cent stamps from the post office is $9.2. A sheet of 20 custom stamps from Zazzle runs about $22.00.
If the cost of custom postage for ALL your invitations is out of reach, you can purchase just one or two sheets for special wedding guests. (Note to scrapbookers: one sheet of stamps fits perfectly in a standard scrapbook page.)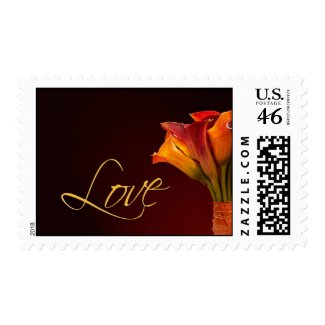 There are thousands of beautiful postage designs available - one sure to match your colors, flowers, monogram or even destination! Many graphic designers will work with you personally to create that special look that will make your envelope pop.

Colorful calla lily love

from Perfect Postage is one example of customized postage. This vibrant gold, orange and red calla lily bouquet make a dramatic postage stamp.
No matter what your theme, colors or design, you can have the "Perfect Postage" for your wedding correspondence.
Copy, paste and edit for your own blog!
Navigate
What Our Clients Say
"The stamps are great! Thanks for all your help."
Lisa, TN (read more)
Request a Custom Design
We'll make it - just for you!