Create Your Own Graduation Postage Stamps
Add your own grad's image to create fun graduation photo stamps! 4 Easy Steps ...
Step 1
Select the graduation photo you would like to use. Use a digital photo or scan the photo of your choice.
Note: If you purchased professional photos, make sure you have a written waiver from the photographer. (Your photographer may or may not charge an additional fee.) Or choose photos you took yourself.
Step 2
Decide if it fits best in a vertical, horizontal or square format. Medium size or small would probably work best for most graduation invitation envelopes.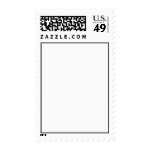 Medium Postage - Vertical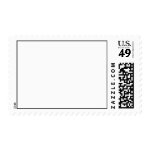 Medium Postage - Horizontal
Small Square Postage
Step 3
Select the stamp you want above, choose the postage rate and click the "customize" tab.
Step 4
Then click add images and browse to find your photo.
Make it Look Great!
Your photo will appear in the space provided. If it's too large, you can easily make it smaller to fit the grid. However, if it's too small, best to start over with a larger size. If you enlarge it, your image could become blurry.
You can also add text if you like. However, be sure the text is legible against the background. White text on dark backgrounds and dark text on lighter backgrounds always work best. And, make sure the size is large enough to be legible.
Once you're satisfied with the look of your stamp, decide what rate postage you need, how many sheets you want and purchase.
One sheet holds 20 postage stamps.
Your Famous Grad
Your graduation postage stamps will be mailed directly to you in about a week to 10 days. They'll look great on your graduation party invitation envelopes. These graduation stamps also make the perfect addition to your scrapbook pages.
More Postage
Custom Postage
Anniversary Postage
Graduation
Pet Designs
Family Recipe Binder
What Our Clients Say
"Love these! Thank you again so much!!"
Meredith, CA (read more)
Request a Custom Design
We'll make it - just for you!