Asian Wedding Postage
Incorporate these romantic and lively postage and card designs into your Asian themed wedding. From the Chinese double happiness symbol and Japanese cherry blossoms, to Indian paisley and Thai elephants - we have a variety of Asia inspired designs for the modern wedding.
Postage is available in 3 different sizes and 7 denominations.
Personalized cards, postage, magnets and more are ready to be shipped right to your door. For custom designs, contact us!
Asian Wedding Postage and Cards
Double Happiness - Perfect Symbol of Love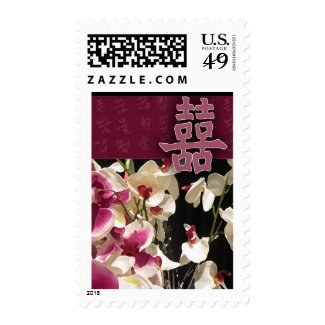 Bright colored delicate orchids of white, pink and red in the background with the Chinese double happiness symbol make this postage perfect for your save the date, engagement, invitation or thank you cards.
Don't forget the matching Double Happiness greeting card - to add that extra special touch to your mailings.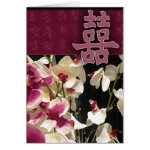 Simply Love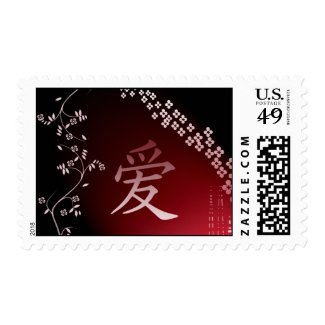 The Chinese symbol for love decorates this Chinese wedding card, against a dark red background with a soft white flower and leaf design.
Great for save the date, engagement announcements, thank you and more, cards can be completely customized inside.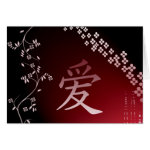 Cherry Blossom Delight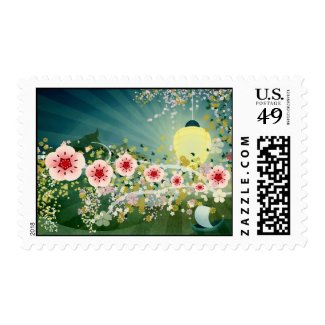 Explosion of pink, white and red cherry blossoms and spring leaves with Chinese lantern in the background. Make your envelopes pop with these perfect postage stamps - matching greeting cards are also available.
Personalize the inside of the greeting card with your own text!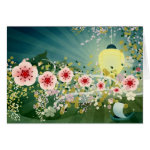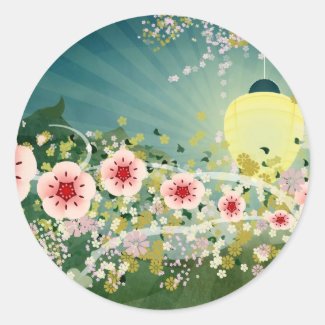 Did you know? We also have matching envelope sticker seals in this design!
See more wedding envelope seals.
Serenity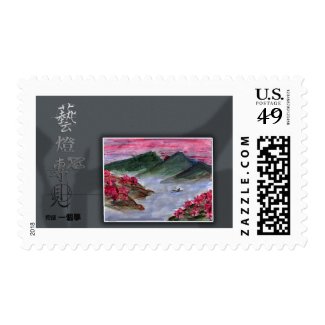 Watercolor painting of pink Asian blossoms, distant mountains and a fisherman against a soft gray background with Chinese symbols in silver.
Lovely cards and postage await your special touch.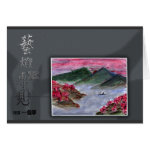 Paisley Peacock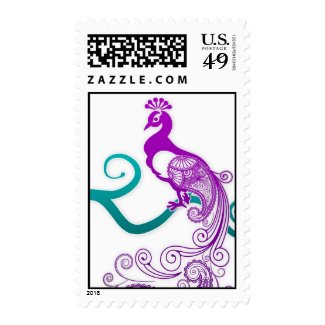 Purple paisley peacock design with beautiful colors of eggplant purple and teal blue. These will look stunning with shimmery paisley invitations.
Add a touch of elegance to your invitations with these square envelope seals with an Asian themed peacock with beautiful blue and purple colors.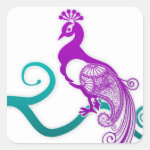 Candlelight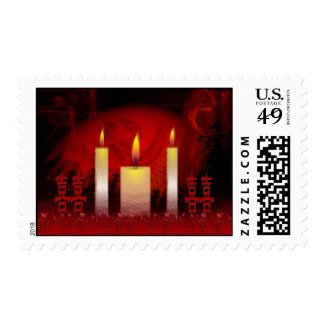 The Chinese symbol for double happiness dresses up this Chinese wedding postage and card. Dark red and black background with three glowing candles ... inside is blank for your custom message.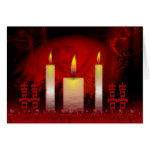 Delicate Florals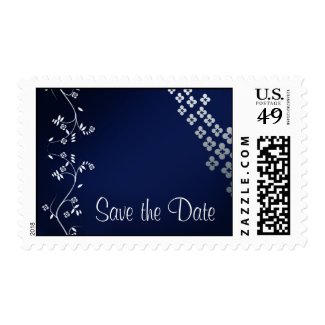 Dramatic, stylized Asian design with dark blue background, silver cherry blossom flowers and leaves and "Save the Date" for your custom Asian themed postage stamps. Easily add your initials, date or other text to this design.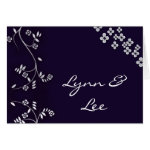 More Asian Wedding Postage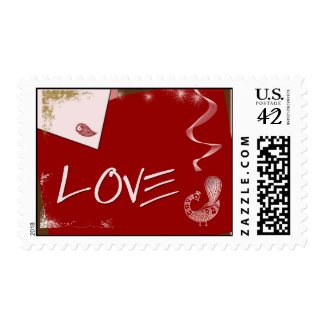 Love with a peacock: An Indian inspired Love postage stamp ... dark red background with sparkles, ribbons, paisley and a peacock! Easily customizable.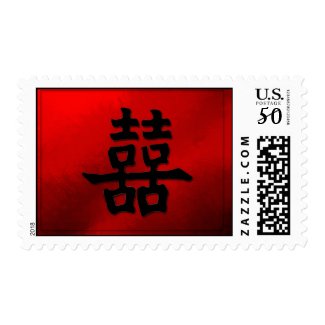 Double happiness in black against a dark red background will make this Asian inspired postage stamp really stand out on your wedding invitations.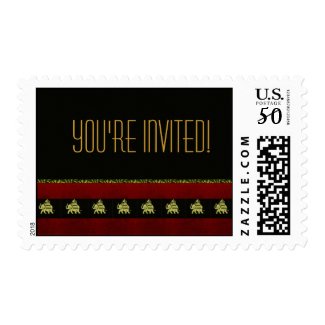 Gold elephant stamps: Inspired by designs from Thailand, you'll find a row of gold elephants, deep red and green with black background.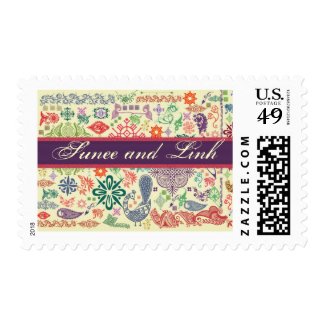 A little bit of Asia ... peacocks, swirls, designs, delicate leaves mixed in a variety of bright colors: orange, green, blue, purple and gold. Couple's name can easily be changed on this Asian wedding postage design.
Fun tennis shoes of the same pattern are also available! See more wedding shoes.
Double happiness in silver with a dark charcoal gray background. These Chinese inspired wedding postage stamps look especially dramatic on darker colored wedding envelopes.
Asian Inspired Monograms



From an elegant, ornate periwinkle background, to soft white flowers and leaves, to a bright red and black damask design, to a simple calligraphic monogram, these monogram postage stamps remind us of Asia!
More Monogram Postage
Wedding Postage
Monograms
Months
Themes
Nationalities
Wedding-Related
Invitations, Apparel & More!
What Our Clients Say
"I just wanted to let you know that I received the postage and it looks great! Thank you so much!!"
Jodi, FL (read more)
Request a Custom Design
We'll make it - just for you!